Fish: Walleye, Pike, Muskie, Bass, Lake Trout
Notes:  Boat-In only.  10 Miles by boat from airbase.
STOP WISHIN' & COME FISHIN'!
Pipestone Fly-In Outposts operates five of the best Canadian fly-in fishing outposts in the Wabakimi Provincial Park. Only accessible by air, this vast region offers unspoiled wilderness beauty, free of logging roads, crowds and the stress of daily living. Listen to the rapids of the rivers, the cry of the loon and experience the silence, solitude and freedom of the wilderness.
Our remote Canadian lakes offer some of the finest Canadian walleye and trophy northern fishing anywhere. The famous Ogoki and Albany River system have many rapids and pools, which result in excellent spawning and reproduction. As a result the fishing is consistent in its high quality…spring, summer or fall. This water system is not only home to trophy fish but numbers of fish caught during your fishing trip to Canada.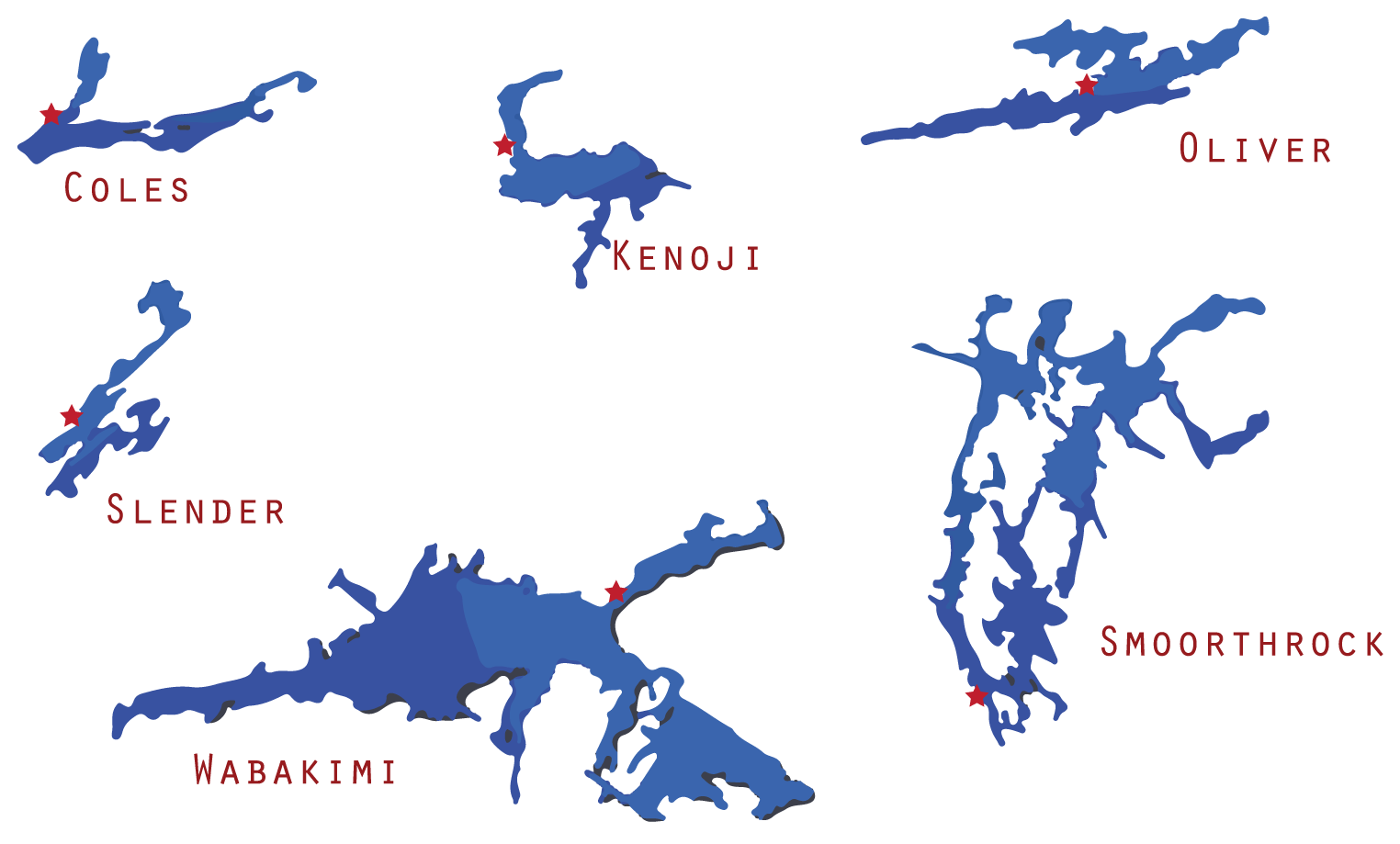 Our species guide not only describes the beautiful fish that you'll pull from Canada's finest waters, but also specifically where you can expect these fish to be in Wabakimi Provincial Park and our boat-in lakes. Click the fish for more information.