Half The Fun Is Getting There!
We are pleased to offer our exclusive, fully licensed air carrier service.   We will fly you to your remote fishing destination well beyond the reach of roads only accessible by float plane.  You will travel in our Dehavilland Otter aircraft to one of our five lakes located in the Wabakimi Provincial Park.
Each of our five fly-in lakes are located approximately 200 miles from our airbase deep in the Canadian wilderness.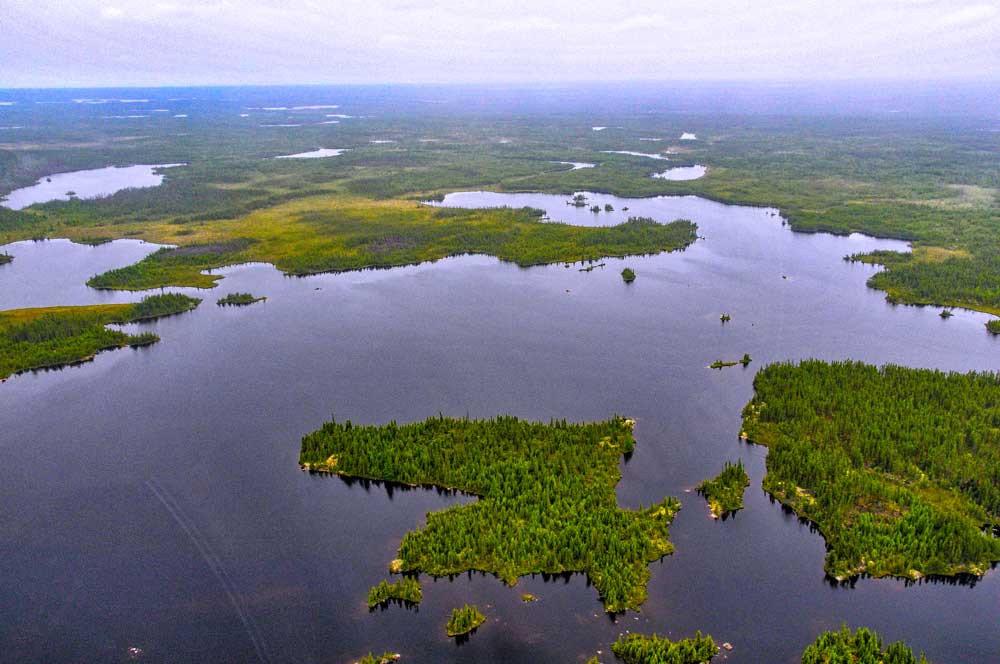 After finishing out another amazing fishing season in late 2018, it was time to take our prized Otter in for annual comprehensive maintenance, but this time was different…
After over 34 years in the skies and on the best waters in North America, we knew we had to spoil our Otter and pay tribute to what made us famous so many moons ago – great Walleye fishing!  We're proud to show off an outstanding paint job from the team at Park Rapids Aviation.   Famous artist Dan Hatala was the master that did the one-of a-kind completely custom artwork on our Otter. Full service and the new paint job was completed in 2019.
Our otter has not been on wheels for 28 years! Can you believe that?
Reservations should be made as soon as possible to ensure dates and outpost of your choice.