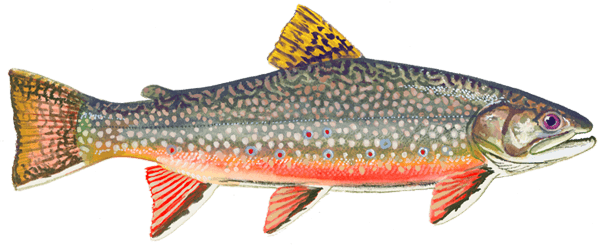 Brook Trout live in big rivers, small streams and ponds.  They require lots of oxygen and water temperatures of approx 53 degrees or colder.  This is why Brook Trout migrate up and down the Mishekow River looking for the right conditions.  In the spring, you will find the brook trout near a rapids with a strong current.  As the water warms in the summer, they will migrate down the river looking for natural springs and cool water.  You will have to travel down stream where the water is cooler.  They will also be found near the head water of a creek that is spring fed.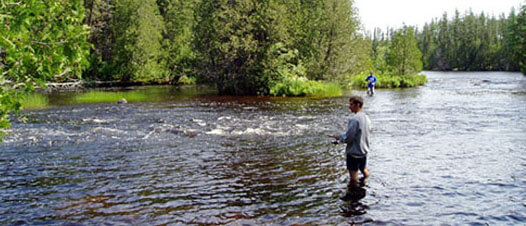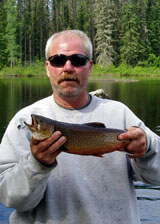 Brook Trout are caught on small spinners such as #0 Mepps or Rooster Tail.  They also love worms on a small hook with a splitshot.  It is best to use a light clear
line of 4-6 lbs. test because they can be very spooky.
Small to mid size spoons, minnow imitating crank baits, small jigs and artificial flies are also good lures.  Gold and silver accented with red, blue and green are reliable colors.
Brookies gorge on insects making them ideal for fly fishermen.  Wets, dries and nymph patterns work well as do minnow imitating streamers.
Our species guide not only describes the beautiful fish that you'll pull from Canada's finest waters, but also specifically where you can expect these fish to be in Wabakimi Provincial Park and our boat-in lakes. Click the fish for more information.